No advanced registration is required for our Weekly Community Classes, just arrive 10-15 minutes before your class begins to sign-in and pay.
Weekly Community Class prices:
Single session, drop-in: $20 (or, $10 with a valid Student ID or Hanscom Air Force Base credentials)
Ten (10) session package: $160
Building Balanced Strength prices (Tuesday evenings):
Single session, drop-in: $30
Monday
Tuesday
10:00am - 11:00am
Qigong (Maryellen)
7:00pm - 8:00pm
Building Balanced Strength (Rob)
Wednesday
Thursday
9:30am - 10:30am
Yoga – All Levels (Jennifer)
10:00am - 11:15am
Yoga Melt (Silva)
7:00pm - 8:15pm
Melt & Restore (Silva)


Beginning March 7th!
Friday
Sunday
10:00am - 11:30am
Power Stretch (Steve)
12:00pm - 1:30pm
Melt & Restore (Dayle)
12:00pm - 1:30pm
Melt & Restore (Steve)
7:00pm - 8:30pm
TGIF Kundalini Yoga (John Hunt)


Friday, March 1st!
Yoga – All Levels (with Jennifer)
A Yoga class rooted in breath-synchronized movements to help you reduce stress, and relax your mind. Modifications to posture will be available to make the course accessible to students of all levels. Drop-ins are always welcome!
Building Balanced Strength (with Rob)
Optimize your body's mechanics and take a holistic approach towards developing a healthier physiology. Drawing from several modalities, Rob's class focuses on integrating your muscular, fascial, joint, and nervous systems harmoniously to create a body that is engaged, pliable, and well circulated. Drop-ins are always welcome!
Qigong (with Maryellen)
Qigong practice is a series of flowing and repeated movements, stretches and breathing exercises that are very easy to learn and may be done anywhere and without any special equipment. No prior experience is necessary as Qigong may be done by individuals of all ages and modified to each person's level as they practice. Drop-ins are always welcome!
Melt and Restore (self-care class, with Steve and Dayle)
This is a specialized 90-minute small-group class which combines Trigger Point Therapy (using foam rollers and tennis balls), Functional Yoga Stretches with breathing, and Restorative Yoga postures. Drop-ins are always welcome!
Power Stretch (with Steve)
Explore how your body feels as you move, stretch and go inward. This class works with the deep tissue, fascia and tendons and lubricates, stretches and releases tightness, stress and more. Steve's caring guidance creates a safe, calming environment to practice. Drop-ins are always welcome!
All of our classes are conducted at an average room temperature of 70° – 74° F. Our programs are movement-based, so wear something you are comfortable moving in. You may perspire, so wear something breathable and moisture wicking, such as workout shorts, t-shirts, or sports tops.
Metered parking is available in the adjacent Depot Square lot and on nearby streets
Arrive 10-15 minutes early to sign-in and pay (a changing room is also available for your convenience)
Hydrate well before your class and bring a full water bottle with you (bottled spring water is also available for $1.00)
Bring your yoga mat (yoga mats are also available for use free of charge)
Bring a small towel or facecloth
Pre-registration for all Events is required!
Please call Yoga Depot at 781-372-1000 or email info@yogadepot.net to register.
Please note that Weekly Community Class cards cannot be applied toward Event fees.
---
Qigong for Inner Peace Teacher Training, with Maryellen LaBelle
Steve, Maryellen and Dave Sholemson are excited to announce Qigong for Inner Peace teacher training in January, 2019. This training is appropriate for a wide audience. Whether you want to learn how to work with your body for health, teach this practice to others, or integrate into your yoga classes now is the time to sign up. Please visit Maryellen's website for pricing and payment options.
Dates for the Training:
January 18 + 19
February 8 + 9
March 8 + 9
April 12 + 13
A teacher since 2006, Maryellen is a certified qigong and yoga instructor, a Reiki Master and a Full Spectrum Energy Medicine practitioner. She passionately believes that there are many natural ways to heal and integrates Traditional Chinese Medicine into her unique approach to balance the body, mind and spirit.
---
March, 2019
TGIF Kundalini Yoga, with John Hunt
Friday, March 1st, 7:00pm-8:30pm ($35)
As you start to prepare for your weekend, join this candlelight class to unwind and tap into your inner potential. This practice uses mantra, breath work, meditation and restorative poses. Leave the class feeling nurtured and blessed.
This class will run on the first Friday of every month, from 7:00pm-8:30pm.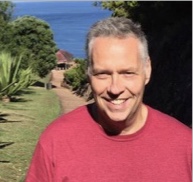 John Hunt chose a path of Kundalini Yoga several years ago and he continues to grow in the practice. Along with his 200-hour training, he has studied in India, Spain, France, Ireland, and Costa Rica to deepen his knowledge. Recently, John found Qigong and feels it's complementary to his yoga practice.
Diaphragm, Core, & Glutes, with Rob Stephenson, CPT, BCSI
Saturday, March 16th, 11:00am-1:00pm ($35)
The Diaphragm, Core, and Glutes (also known as DCG) are critical muscles necessary for balance, strength, and coordination. In today's world, we spend a majority of our time positioned in ways that neglect and shut off access to these vital muscle groups. Between sitting at our desks, in our cars, and hovering over screens, we end up reinforcing patterns of posture and movement that limit the body's natural way of moving.
This 2-hour class will offer essential principles and specific tools to reengage and reactivate your DCG; the key mechanisms in reclaiming a more balanced and capable body. Take back control! Come join me on Saturday and prepare to be inspired and motivated to use your body in a more efficient and sustainable way.
Rob Stephenson is a personal trainer and bodyworker with over 13 years of experience. His training methods blend Eastern and Western practices to help people overcome injuries, setbacks, and stagnation. Using holistic approaches with scientifically driven reasoning, Rob makes it his goal to get your muscles and joints working the way evolution intended.
Awaken & Sustain Your Inner Core, with Karen Gabler, LMT
Saturday, March 23rd
Awaken Your Inner Core: Introduction to Your Body's Brilliant Design (Level 1)
Saturday, March 23rd, 10:00am-12:30pm ($50)
Did you know you have an inner core that runs from your feet to your head designed to keep you balanced and aligned? Come learn where you inner core resides, how to differentiate it from your outer core, and how to activate it so that optimal posture and movement become effortless.
Sustain Your Inner Core: Practice Makes Progress (Level 2)
Saturday, March 23rd, 2:00pm-4:00pm ($40)
This workshop builds upon the Awaken Your Inner Core (Level 1) workshop and focuses specifically on movement and practice. Whether it's been a while since you've first taken the Awaken Your Inner Core workshop and need a refresher, or you're looking to advance your current practice and take it to the next level, this workshop is part-refresher and part-advancement.
As a culmination of over thirty years of practice and study in bodywork and movement education, Karen Gabler has developed the Sustainable Body Program. This program synthesizes complex anatomical and neurological concepts and the new research on fascia into a user-friendly treatment and support program for all ages and fitness levels. People learn how to use the body's brilliant design of fascia and bone to create stability, balance, and resilient connective tissue.