Yoga Depot, in partnership with
Bodywork Revolution
, offers personalized yoga instruction, community yoga classes, and self-care classes to ease pain, increase mobility and improve posture.
Realign … and feel EVEN better!
Yoga Depot's mission is to increase access to movement-based education and cultivate an understanding of yoga as an essential therapeutic tool to better manage chronic pain and to improve mobility, posture and mood.
Personalized Instruction Sessions
Private Yoga with Steve
Are you new to yoga and want to work at your own pace?
Would you like to improve your flexibility, balance and mental focus?
Do you want to improve your mood and reduce anxiety?
One-hour private yoga sessions with Steve are $150. Please contact Steve by email or at 781-372-1000 to schedule your private yoga session.
Private Personal Training with Rob
Rob Stephenson, Certified Personal Trainer and Board Certified Structural Integrator, is now available for private training sessions at Yoga Depot. Rob's approach to individual health-care makes him a hybrid trainer, or a 'body coach', and using Rugged Structural Integration methods he can help you improve tissue and joint health, movement effectiveness, and training outcome.
One-hour private personal training sessions with Rob are $120. Please contact Rob directly by email to arrange your personal training session.
No advanced registration is required for our Weekly Community Classes, just arrive 10-15 minutes before your class begins to sign-in and pay.
Weekly Community Class prices:
Single session, drop-in: $20 (or, $10 with a valid Student ID or Hanscom Air Force Base credentials)
Ten (10) session package: $160
Building Balanced Strength prices (Tuesday evenings):
Single session, drop-in: $30
Monday
Tuesday
10:00am - 11:00am
Qigong (Maryellen or John Hunt)
6:00pm - 7:00pm
Building Balanced Strength (Rob)
Thursday
Sunday
9:30am - 10:30am
Yoga – All Levels (Jennifer)
10:00am - 11:30am
Power Stretch (Steve)
12:00pm - 1:30pm
Melt & Restore (Steve)
Yoga – All Levels (with Jennifer)
A Yoga class rooted in breath-synchronized movements to help you reduce stress, and relax your mind. Modifications to posture will be available to make the course accessible to students of all levels. Drop-ins are always welcome!
Building Balanced Strength (with Rob)
Optimize your body's mechanics and take a holistic approach towards developing a healthier physiology. Drawing from several modalities, Rob's class focuses on integrating your muscular, fascial, joint, and nervous systems harmoniously to create a body that is engaged, pliable, and well circulated. Drop-ins are always welcome!
Qigong (with Maryellen and John Hunt)
Qigong practice is a series of flowing and repeated movements, stretches and breathing exercises that are very easy to learn and may be done anywhere and without any special equipment. No prior experience is necessary as Qigong may be done by individuals of all ages and modified to each person's level as they practice. Drop-ins are always welcome!
Melt and Restore (self-care class, with Steve)
This is a specialized 90-minute small-group class which combines Trigger Point Therapy (using foam rollers and tennis balls), Functional Yoga Stretches with breathing, and Restorative Yoga postures. Drop-ins are always welcome!
Power Stretch (with Steve)
Explore how your body feels as you move, stretch and go inward. This class works with the deep tissue, fascia and tendons and lubricates, stretches and releases tightness, stress and more. Steve's caring guidance creates a safe, calming environment to practice. Drop-ins are always welcome!
All of our classes are conducted at an average room temperature of 70° – 74° F. Our programs are movement-based, so wear something you are comfortable moving in. You may perspire, so wear something breathable and moisture wicking, such as workout shorts, t-shirts, or sports tops.
Metered parking is available in the adjacent Depot Square lot and on nearby streets
Arrive 10-15 minutes early to sign-in and pay (a changing room is also available for your convenience)
Hydrate well before your class and bring a full water bottle with you (bottled spring water is also available for $1.00)
Bring your yoga mat (yoga mats are also available for use free of charge)
Bring a small towel or facecloth
Pre-registration for all Events is required!
Please call Yoga Depot at 781-372-1000 or email info@yogadepot.net to register.
Please note that Weekly Community Class cards cannot be applied toward Event fees.
---
July, 2019
Introduction to Mindfulness, with Bill Maronn
Saturday, July 20, 10:00am-11:30am ($20)
The intention of this workshop is for participants to learn, practice and understand key concepts in mindfulness and meditation to take with them to increase well-being in their day to day lives. The MBSR (Mindfulness-based Stress Reduction) curriculum focuses on the experiential cultivation of both "formal" and "informal" mindfulness practice as a means of familiarizing oneself with awareness itself (mindfulness). The recognition of an innate, ever-present awareness is the foundation for the development of positive health behaviors, psychological and emotional resilience, and an overarching sense of wellbeing that can be effectively cultivated and relied upon for life.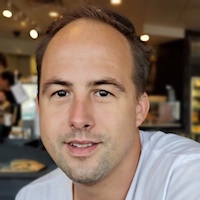 Bill is a Qualified MBSR (Mindfulness-Based Stress Reduction) Instructor through UMASS Medical School, and has been a wellness coach for 8 years. He is also a certified elite trainer and nutritionist. He is the founder and co-owner of Provital Personal Training and Nutrition which operates out of Arlington, MA. He has taught MBSR for large corporations, small businesses, mental health facilities, and non-profit companies along with providing one-on-one mindfulness coaching for his clients.
---
August, 2019
Intuitive Readings, with MaryBeth
Thursday, August 1st at Bodywork Revolution, ($75, for a 30-minute reading)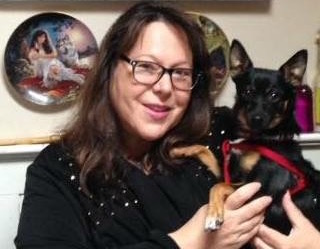 MaryBeth brings sensitive insight to those personal issues that you seek answers to using her intuitive Gifts. She will help you delve into your soul's purpose from a secure, non-judgmental environment, to connect to the memories of love ones passed on, and to help you open locked doors that lead you to avenues of happiness and prosperity. Contact us (781-372-1000) today to reserve your 30-minute session with MaryBeth.
Please note that all readings will be held at Bodywork Revolution (1719 Mass. Ave., 2nd floor)!
---
Fall, 2019
Qigong for Inner Peace Teacher Training, with Maryellen LaBelle
Maryellen, Steve, and Dave Sholemson are excited to announce Qigong for Inner Peace teacher training for Fall, 2019. This training is appropriate for a wide audience. Whether you want to learn how to work with your body for health, teach this practice to others, or integrate into your yoga classes now is the time to sign up. Please visit Maryellen's website for pricing and payment options.
Updated Training Schedule:
September 27 + 28
October 18 + 19
November 1 + 2
November 15 + 16
A teacher since 2006, Maryellen is a certified qigong and yoga instructor, a Reiki Master and a Full Spectrum Energy Medicine practitioner. She passionately believes that there are many natural ways to heal and integrates Traditional Chinese Medicine into her unique approach to balance the body, mind and spirit.
Don't worry, we're here to help! Please contact Steve to help select an ideal instructor and time for your personalized yoga sessions or to the discuss which of our Weekly Community Classes is right for you.
Looking for the perfect gift for any occasion? Give the gift of movement and self-care from Yoga Depot. Gift certificates are available in any amount and can be redeemed for any class. Just call us at 781-372-1000 or send us an email to purchase your gift certificate.
All of our Instructors are either 200-hour or 500-hour Yoga Alliance certified, and/or licensed massage therapists, and/or certified personal fitness trainers.