Yoga Depot, in partnership with
Bodywork Revolution
, offers personalized yoga instruction, community yoga classes, and self-care classes to ease pain, increase mobility and improve posture.
Realign … and feel EVEN better!
Yoga Depot's mission is to increase access to movement-based education and cultivate an understanding of yoga as an essential therapeutic tool to better manage chronic pain and to improve mobility, posture and mood.
Personalized Yoga Instruction
We Specialize in Private Yoga Sessions!
Are you new to yoga and want to work at your own pace?
Wish to improve your flexibility, balance and mental focus?
Do you want to improve your mood and reduce anxiety?
Contact us at 781-372-1000 or by email to arrange for Personalized Yoga Instruction with Silva that is tailored to your specific needs!
Private Yoga with Silva
For Individuals:
Single session: $105/session
Five session package: $475 ($95/session)
Ten sessions package: $900 ($90/session)
For Pairs:
Single session: $130/session
Five sessions package: $600 ($120/session)
Ten sessions package: $1,150 ($115/session)
Private Yoga with Steve
Please contact Steve directly at 781-372-1000 or by email at
info@yogadepot.net
to discuss his current rates and availability for private yoga sessions.
Please note that all Private Yoga sessions are one-hour (60 minutes) in length.
No advanced registration is required for our Weekly Community Classes, just arrive 10-15 minutes before your class begins to sign-in and pay.
Weekly Community Class prices:
Single session, drop-in: $20 (or, $10 with a valid Student ID or Hanscom Air Force Base credentials)
Five-session package: $90
Ten-session package: $160
Restorative Yoga prices (Tuesday evenings):
Single session, drop-in: $30
Monthly class, $100
Monday
Tuesday
10:00am - 11:00am
Qigong (Maryellen)
7:00pm - 8:00pm
Restorative Yoga (Silva)
Wednesday
Thursday
9:00am - 10:00am
Yoga – All Levels (Jennifer)
10:00am - 11:15am
Yoga Melt (Silva)
Friday
Sunday
10:00am - 11:30am
Yoga – All Levels (Steve)
12:00pm - 1:30pm
Melt & Restore (Dayle)
12:00pm - 1:30pm
Melt & Restore (Steve)
Yoga – All Levels (with Steve and Jennifer)
A Yoga class rooted in breath-synchronized movements to help you reduce stress, and relax your mind. Modifications to posture will be available to make the course accessible to students of all levels. Drop-ins are always welcome!
Restorative Yoga (with Silva)
Do you need assistance calming your mind and/or downshifting the tension level in your physical body to help you transition into restful sleep? Silva will provide you with opportunities to explore restful yoga poses while incorporating mindful breathing in a warm and calm setting.
Qigong (with Maryellen)
Qigong practice is a series of flowing and repeated movements, stretches and breathing exercises that are very easy to learn and may be done anywhere and without any special equipment. No prior experience is necessary as Qigong may be done by individuals of all ages and modified to each person's level as they practice. Drop-ins are always welcome!
Melt and Restore (self-care class, with Steve and Dayle)
This is a specialized 90-minute small-group class which combines Trigger Point Therapy (using foam rollers and tennis balls), Functional Yoga Stretches with breathing, and Restorative Yoga postures. Drop-ins are always welcome!
All of our classes are conducted at an average room temperature of 70° – 74° F. Our programs are movement-based, so wear something you are comfortable moving in. You may perspire, so wear something breathable and moisture wicking, such as workout shorts, t-shirts, or sports tops.
Metered parking is available in the adjacent Depot Square lot and on nearby streets
Arrive 10-15 minutes early to sign-in and pay (a changing room is also available for your convenience)
Hydrate well before your class and bring a full water bottle with you (bottled spring water is also available for $1.00)
Bring your yoga mat (yoga mats are also available for use free of charge)
Bring a small towel or facecloth
Pre-registration for all workshops is required!
Please call Yoga Depot at 781-372-1000 or email info@yogadepot.net to register.
---
October, 2018
Yin Yoga, with Pernille Ramm, CYT-200
Saturday, October 20th, 10:00am-12:00pm ($45)
In Yin Yoga, the postures (asanas) are performed at a steady pace. Each position is kept for a longer time – typically between 3-5 minutes. All the positions are sitting or lying down. Yin Yoga is a meditative training form. There is time to let you immerse yourself and find the inner silence. The focus is on breathing as you meditate into the stretches. You achieve greater freedom of movement and increased concentration.
Pernille obtained her 200-hour Yoga Alliance certificate from Divine Play Yoga with Claire Este-McDonald and Gregor Singleton. In addition, she completed a short "adjusting & assisting" course at Divine Play Yoga. She is also certified as a Yoga4cancer teacher with Tori Prinster at Kripalu and has held workshops for cancer patients. She taught yoga at the Yoga Depot, before she and her family returned to Denmark, where she is teaching yoga classes at TempleYoga in Copenhagen.
Introduction to the 2nd Chakra and Namokar Mantra Healing System, with Angela Wasson
Tuesday, October 23rd, 2:00pm-4:00pm ($35)
This is a monthly ongoing workshop where participants will focus on learning about and activating the chakras. Namokar Mantra as a Sound Vibration Self-Healing System will also be incorporated into the workshop. Each month there will be an overview of one of the seven chakra centers. We will learn and do yoga practices that activate the chakras, including slow, gentle yoga movement, breathwork, chanting, sound vibration, meditation and relaxation. Workshops will be held the fourth Tuesday of every month. Participants may attend one or all of the workshops.
Angela Wasson is a certified Pathways Yoga System Teacher and Pathways Yoga System Teacher Trainer. She has been practicing and teaching yoga since 1992. She has studied various yoga styles and healing modalities. Her focus of study has been with the Jain, Sivananda and Satyananda yoga and healing systems.
Awaken Your Inner Core, with Karen Gabler
Saturday, October 27th, 10:00am-12:00pm ($45)
Did you know you have an inner core that runs from your feet to your head designed to keep you balanced and aligned? Come learn where you inner core resides, how to differentiate it from your outer core, and how to activate it so that optimal posture and movement become effortless. No prior experience is necessary and all levels of fitness are welcome. Please wear loose clothing. All materials will be provided.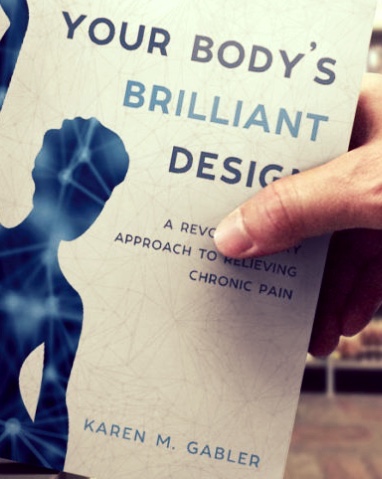 As a culmination of over thirty years of practice and study in bodywork and movement education, Karen Gabler has developed the Sustainable Body Program. This program synthesizes complex anatomical and neurological concepts and the new research on fascia into a user-friendly treatment and support program for all ages and fitness levels. People learn how to use the body's brilliant design of fascia and bone to create stability, balance, and resilient connective tissue. Sustainable Body helps optimize overall health, well-being, physical comfort and performance.
Please note that Weekly Community Class cards cannot be applied toward workshop fees.
Don't worry, we're here to help! Please contact Steve to help select an ideal instructor and time for your personalized yoga sessions or to the discuss which of our Weekly Community Classes is right for you.
Looking for the perfect gift for any occasion? Give the gift of movement and self-care from Yoga Depot. Gift certificates are available in any amount and can be redeemed for any class. Just call us at 781-372-1000 or send us an email to purchase your gift certificate.
All of our Instructors are either 200-hour or 500-hour Yoga Alliance certified, and/or licensed massage therapists, and/or certified personal fitness trainers.